Walking the walk in aid of Alzheimer's with Tunstall Healthcare
April 11, 2016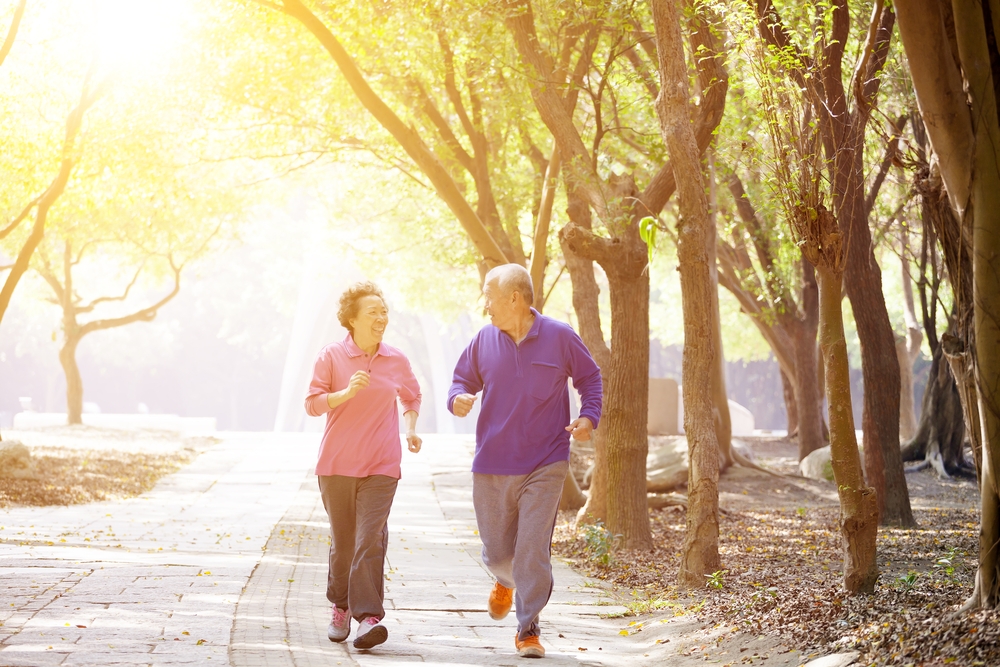 If you were asked to name a few of the deadliest illnesses and conditions in Australia, what would you come up with? Cancer would almost certain feature on the list, perhaps alongside heart disease and stroke. What you may not realise, though, is that dementia is the second-biggest killer in Australia – and there is no cure.
According to the Australian Institute of Health and Welfare, Alzheimer's disease is behind only coronary heart disease when it comes to the leading cause of death in Australia. The cold, hard statistics make for harrowing reading: Alzheimer's Australia states that there are almost 354,000 of us living with the condition today, and that number is expected to reach 400,000 within five years.
Some 1.2 million people are actively involved in caring for someone with dementia.
Dementia doesn't only affect those that are actually afflicted with the condition, however. Alzheimer's Australia reveals that some 1.2 million people are actively involved in caring for someone with dementia – that's a proportion of over five per cent of the population. This is why we at Tunstall Healthcare are taking part in Alzheimer's Australia Memory Walk & Jog, both as sponsors and participants. Let's take a look at just what this worthwhile event is all about.
Jog your memory
On Sunday, April 17, Alzheimer's Australia will be hosting a good-natured race across 2.5 or five kilometres – how far you go is up to you – all in aid of raising both funds and awareness about dementia. It's held at the University of Queensland, and Tunstall Healthcare will not only be working up a sweat as we take on the route, but also showcasing our connected care solutions.
Participants can tackle the Memory Walk & Jog in any which way they choose, whether it's a fast run or a relaxing stroll. The route itself traces a pleasant path along the shady riverside walking track, which will provide a welcome respite from the heat if the sun decides to make an appearance. Entrants can take part in the event by paying a small fee, all of which goes towards the worthy cause of raising vital funds and awareness about Alzheimer's disease.
Watch out for Tunstall!
So what will Tunstall be doing at the event? Well, aside from several members of our team huffing and puffing around the course, we will also be exhibiting a few of our products and services to participants and spectators alike.
One of the products that we're really looking forward to showing off is the Find-Me Tunstall Watch. This innovative new piece of technology acts as a mobile phone, panic alert, GPS tracker and a fall detector, making it a vital piece of equipment for someone with dementia. In fact, it was designed specifically with such people in mind, but it's also well suited to older people, those with disabilities, or vulnerable people that simply want access to help.
"Tunstall's vision was to have the watch act as an extension beyond the connected home that would allow us to monitor the client in their community," says Geoff Feakes, Tunstall's Chief Information Officer.
What can the Find-Me Tunstall Watch do?
Looking at the technical capabilities of the Find-Me Tunstall Watch, you would be forgiven for thinking that it came straight from the pages of a futuristic science fiction novel. It boasts open voice communication, magnetic battery charging and real-time tracking, as well as a whole raft of other features – let's take a look at a few of them.
Even though the smartphone of today is packed with features, many of us lament them for their poor battery life. There is no such problem with the Find-Me Watch, as it comes complete with lightning-fast magnetic charging for its durable batteries. Additionally, as the watch has full 3G capability, it will be compatible with the mobile networks of the future, working wherever there is coverage – and in this day and age, that's almost anywhere.
Real-time tracking allows the operator to quickly and easily find the wearer, helping them to direct responders to the location. What's more, the watch can act as a phone, so the client can converse with Tunstall's 24-hour monitoring centre or their carer.
The watch is ideal, then, for those with dementia. Its simple, easy-to-operate manner and range of features mean that it can help make the lives of dementia sufferers a whole lot more manageable, as well as those of their carers.
You can track the intrepid Tunstall team's progress by visiting our stand or following #memorywalk on Twitter.
The expert design team at Tunstall are just putting the finishing touches to the watch, and we're hoping to have it available by the end of April. If you'd like a demonstration of the watch's capabilities and an in-depth rundown of precisely how it can help dementia patients, be sure to get in touch with us – we'd be happy to show you! We're hoping to show off what the watch can do at the event itself, so come on down to witness it first-hand!
The Memory Walk & Jog isn't just for the participants themselves – there will also be a raft of entertainment on hand, activities for children, as well scrumptious food and revitalising coffee available, with all funds going to the cause. You can track the intrepid Tunstall team's progress by visiting our stand or following #memorywalk on Twitter – good luck to everyone taking part!