Preventing senior malnutrition
August 17, 2015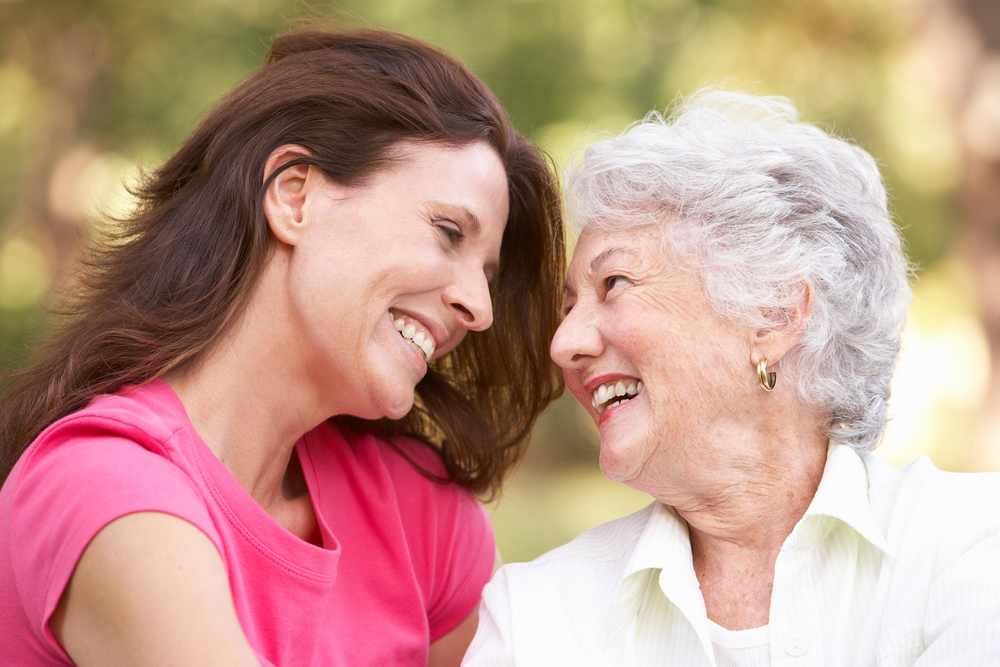 There are plenty of ways for family members and friends to support loved ones in senior living. Simply keeping an eye on them and checking in from time to time is a huge help, as is a connected care solution such as a medical alarm so that help is always close at hand.
One of the more subtle plights for those who are ageing in place is malnutrition. While this may seem strange for adults who have spent the majority of their lives sorting out meals and feeding themselves, malnutrition is a serious concern for seniors.
Why are older people at risk of malnutrition? 
There are a number of reasons why seniors both in Australia and throughout the world are vulnerable to poor nutrition.
Studies have placed the number of seniors at risk of malnutrition as being between 10 and 44 per cent, as reported by the Royal Australian College of General Practitioners.
Malnutrition could stem from something as simple as seniors losing interest in cooking – particularly when they are only cooking for one.
The World Health Organisation (WHO) believes that the price of foods high in micronutrients, such as fresh fruit and vegetables, could also dissuade older people from incorporating them into their diets. Insufficient micronutrient intake can be tied to both a lack of dietary variety, as well as lesser consumption of food overall.
Alternatively, malnutrition could stem from something as simple as seniors losing interest in cooking – particularly when they are only cooking for one.
People living with dementia can also experience a change in appetite or a reluctance to eat, as they may have trouble remembering how to chew and swallow, as noted by the Victoria Government's Better Health Channel.
What are the risks of a poor diet? 
While we require a balanced intake of different nutrients from various food sources throughout our lives, undernutrition can be especially detrimental to older people. Mayo Clinic notes that vulnerability to infections due to a weakened immune system as well as slower healing rates are potential side effects of senior malnutrition.
In addition, the health organisation notes that seniors can also be at higher risk of experiencing a fall due to a weakening in their muscles.
Health conditions and some degenerative diseases are also linked to a poor diet, notes the WHO, listing such associated ailments as heart and brain disease as well as osteoporosis, diabetes and cancer.
The WHO further notes that changes in visual and cognitive acuity could preclude any endeavours to maintain healthy eating habits.
Malnutrition, concurrent with an age-related deterioration of the immune system known as immunosenescence, is a health risk that should be taken seriously – especially for seniors living independently.
What can be done to prevent malnutrition? 
The WHO believes one of the reasons that attempts to address senior malnutrition can often be ineffective is that older people's dietary requirements are only vaguely defined – while the need for some nutrients decreases naturally with age, others may be required to support a strong body into older age.
Mayo Clinic advises family and friends as well as carers to observe any unexpected weight loss in an older person, either through helping them to actively monitor their weight, or through keeping an eye out for changes in the way their clothes fit.
Healthy eating can be encouraged by helping seniors to plan their meals and snacks, making sure to include a mix of healthy fats, fibre and other nutrients. Mayo Clinic suggests even popping around for a visit at meal time to make eating a social event.
For seniors, even a slight reduction in salt and saturated fats could play a large role in the fight against cardiovascular disease through the subsequent lowering of cholesterol and blood pressure, according to the WHO.
Retirement villages that offer meal preparation services can also help to take some of the pressure away from seniors needing to source and plan balanced meals.