Mental health in Australia and R U OK Day
September 6, 2016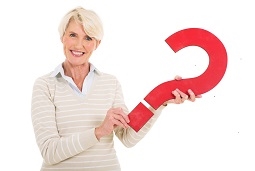 It may not be something that gets widely spoken about, but depression and other similar conditions are a serious concern for many Australians. In fact, according to Beyond Blue, as many as 45 per cent of the population suffers from some form of mental health issue at one time or another. If you find that surprising, you're not alone. The problem with mental health in particular is that it is very rarely spoken about, and in certain facets of society is still viewed with an outdated stigma.
Fortunately, times are changing, and there is a growing awareness of just how serious an issue depression and similar ailments really are. Recognising this, there are now a number of charities around the country and across the globe that are aiming to stimulate better conversation around the topic. One of the most successful is R U OK? – which, as the name suggests, has the simple but critical purpose of encouraging friendly support and an interest in the feelings of others.
The second Thursday of September is recognised as R U OK Day.
R U OK Day
As part of the charity's mission, the second Thursday of September is recognised as R U OK Day. This is a time where Australians can ask their friends, family, neighbours and colleagues how they're doing, and chat about any problems that they may be facing. Over the years, the event has become a huge success – thousands of people have engaged with the directive and participated in positive, life-affirming discussions.
The effects of this can be, simply put, huge, and especially within key demographics such as the elderly, who are far less likely to openly discuss mental health concerns. There are a few different reasons for this, but it's perhaps most important to remember that a few generations ago, speaking plainly about negative feelings or personal troubles simply wasn't the done thing. Accordingly, seniors are particularly important when it comes to asking, R U OK?
This is also particularly true for those who may be living on their own. While many might choose to live in a residential aged care facility, there are still plenty of Aussie seniors who want the independence of living alone. This has a range of benefits, but can also mean that there aren't as many people around to take an interest in their wellbeing. R U OK day, along with new advancements in connected care make it easier to keep an eye on those who may need support.
Rural & Remote Mental Health
While mental health issues can strike anybody at anytime, there are a few particular factors which can increase the risk of more serious conditions, or make it harder to identify problems at an early stage. Chief among these are isolated rural areas, where it can be all but impossible to even find somebody to ask how you might be feeling. That's what Tunstall Healthcare has partnered with Rural & Remote Mental Health (RRMH), in order to supply dedicated phone lines and other modern methods of communication to those with mental health conditions.
This partnership aims to leave no Australian behind in the march towards better mental health across the nation. Of course, there are still other difficulties to overcome, including different time zones and areas without internet or mobile service. Fortunately, taking on these sorts of tasks with cutting edge tech is exactly what we do here at Tunstall, and we're looking forward to the good we can do with RRMH in the areas of the country that need it most.
So, what can you do? Well for starters, on September 8 you can ask the people around you if they R OK, and if you'd like more information on helping a senior citizen in your life, contact Tunstall today.