Legacy Week: Supporting veterans and their families
August 24, 2016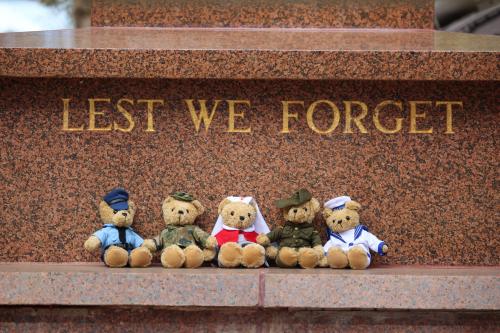 In Australia, we're rightfully proud of the contributions of our armed forces; in conflict, peace-keeping, or disaster relief. However those contributions have sometimes come at a terrible price. Legacy exists to honour this sacrifice, and provide support to those left behind.
Legacy is a unique organisation, providing vital support to the families of veterans. First established in 1923 by ex-servicemen, Legacy currently provides counselling, special housing, medical, advocacy and social support services to around 80,000 families. With local clubs around Australia, and a long and proud history of service, Legacy is an iconic Australian charity committed to:
• the protection of individuals and families basic needs
• advocating for their entitlements, rights and benefits
• assisting families through bereavement
• helping people thrive, despite their adversity and loss
(http://www.legacy.com.au/About)
Legacy Week is their annual national appeal and your chance to support Legacy directly. In 2016 Legacy Week will run from August 28th – September 3rd, and during the week volunteers will have a range of merchandise available for donors. All funds raised will go towards supporting Legacy's essential services in the community.
Tunstall Healthcare, as an approved Department of Veterans Affairs (DVA) Personal Response System (PRS) provider, is committed to providing the best possible care for Australia's veterans and their families. We work alongside Legacy to provide eligible clients with the very best in medical alarms and assistive technology. Following an assessment from an appropriately qualified health provider, we can provide our leading personal response systems, as well as additional sensors including our automatic fall detector and 3G GPS watch.
By providing vital support and cutting-edge healthcare solutions, Legacy and Tunstall can continue to help support veterans and their families.
Read more about the available DVA support packages with Tunstall and get in touch with our friendly Customer Service team today.