[Guest blog] Assistive technology training: what is the need?
July 12, 2016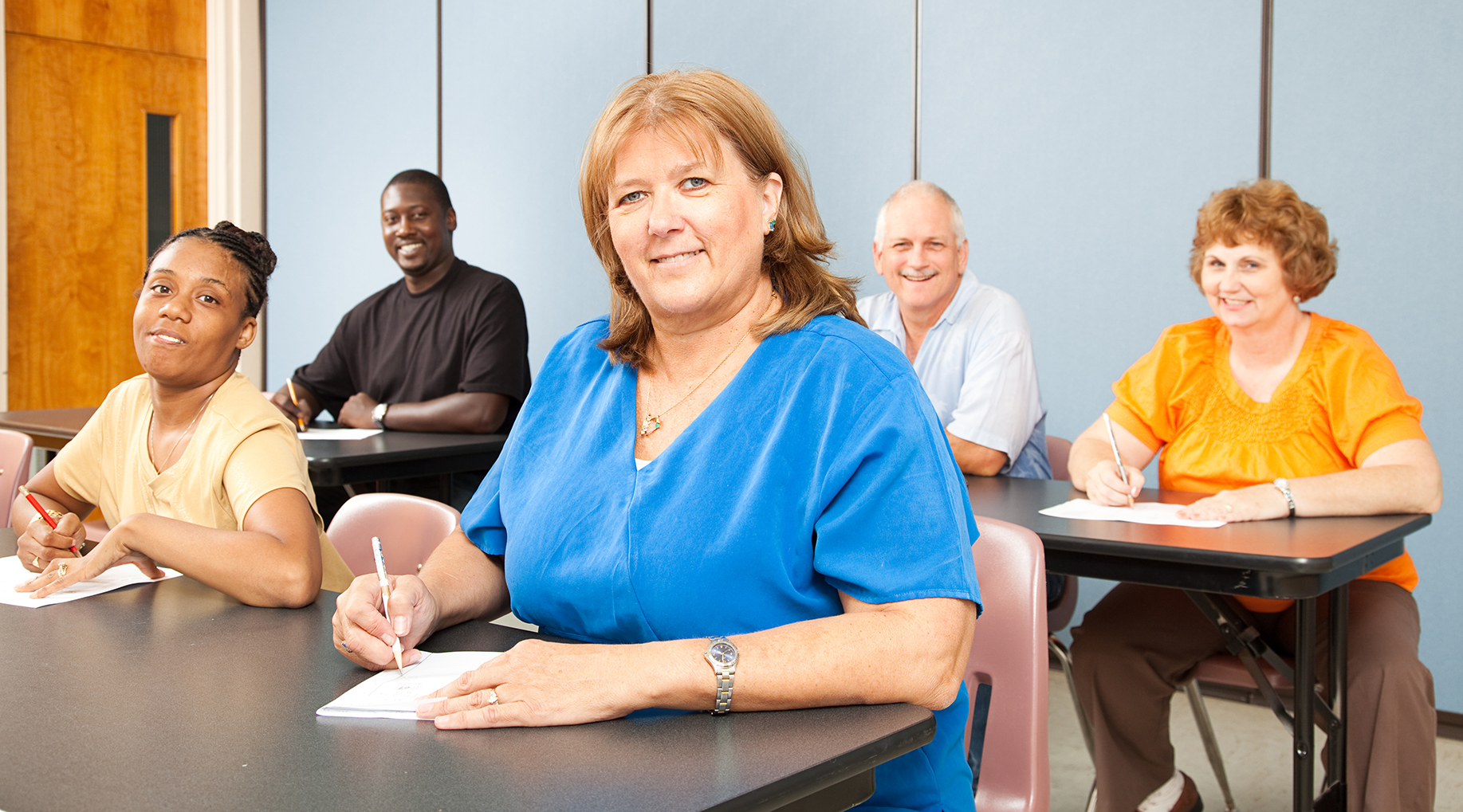 Zoe du Cann is the Learning and Development Coordinator at LifeTec and our latest guest blogger. 
We all know that staff training is a key factor in the growth and capacity of any organisation. Have you considered your assistive technology (AT) training needs?
Assistive technology options range from devices for everyday living, to integrated home sensors and call systems, smart technologies and remote telehealth monitoring. There is an enormous range and diversity of technology and equipment options. While AT presents value to consumers, it also poses a challenge: how do we help consumers to make active and informed choices about these diverse technologies? And how do we enable the workforce to keep up with technology changes and connect people with the right supports?
The potential benefits of getting the right training solution are huge. In all, we would be looking at a workforce of frontline care staff who are able to recognise when people have AT needs, and act quickly to refer people for the right level of support. Linking people with the right technology solutions leads to benefits for staff, service providers, and most importantly, to a wide range of social returns for consumers: staying safer for longer in homes, fulfilling meaningful roles and staying connected to communities of choice.
Given the critical role that assistive technology plays, we should be looking at ways to prepare frontline staff for the valued role they play in our disability and aged care services. At this point in time, how well-equipped is our workforce to support, refer, and facilitate good technology outcomes for clients?
Much of our own data suggests that community care workers rate their level of knowledge regarding assistive technology as 'below average', and express low levels of confidence in understanding AT needs and referral pathways (Effectiveness of Training Data, LifeTec 2016). This is concerning, considering support staff are most frequently in direct contact with clients and assist these clients in using AT. Using the wrong device, using devices incorrectly, or not having access to the right devices and environmental design, places consumers at potential risk of injury, harm or loss of function. If frontline staff are not well-equipped to flag device concerns or trigger the right referral, we could be putting clients at risk and missing vital opportunities to connect clients with the right supports.
What are the needs of frontline staff when it comes to assistive technology?
Here are three concepts that we recommend to equip the workforce to meet consumer needs:
Client-centred practice
We already know that we need to involve consumers in goal-setting and identifying the right AT for their needs. Staff on the ground may need some guidance in how to support this choice and respond to the technology needs and goals of individuals. This can be guided by models of AT service delivery that are evidence based, consumer-centred, and provide a supportive technology journey for clients and their families.
Early intervention and prompt referral
Good referral systems depend on a clear understanding of available AT supports and services. It's also important that we connect consumers with reliable sources of information and advice about AT. Many people will be able to address their own non-complex technology needs well, given the right information and support.
Managing risk and preventing harm
Different levels of AT carry varying risk and are best met by people with the right experience and qualification. Having a clear understanding of this complexity empowers staff to deliver the right support at the right time.
Assistive technology training: where to from here?
Providing relevant training opportunities is vital to strengthen the capacity of our workforce. Often this process starts with building awareness about assistive technology, what it can enable people to do, and where to find the right supports to achieve good outcomes.
It's also important to keep employees connected with opportunities for ongoing learning and support. A well-rounded approach will cover core understanding of assistive technology, as well as focused areas for further training. This can help ensure that staff feel confident in supporting clients with diverse equipment needs. There are many tools available to enable and upskill staff. Look for opportunities that incorporate digital platforms and online learning, along with face-to-face training and mentoring in the workplace, to create a well-skilled and technology-ready workforce.
---
LifeTec is a leading provider of professional education and training on assistive technology aimed at health professionals, service providers and community care workers. Contact LifeTec to discuss your training needs, and find out more about a range of training packages, face-to-face workshops, and online learning resources.
1300 543 383 | www.lifetec.org.au | education@lifetec.org.au