Tunstall's expansion into China
July 27, 2016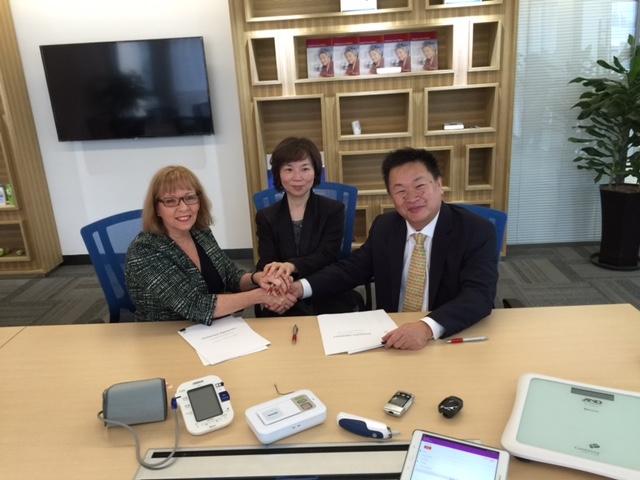 While a large part of Tunstall Healthcare's focus in the Asia Pacific region is on Australia and New Zealand, the issue of an ageing population and a need to find new ways to care for the elderly and disabled are universal concerns. In fact, these issues are hugely relevant throughout Asia, where there are large amounts of people who could markedly benefit from access to new technologies like connected care and connected health.
Nowhere is this truer than in China, where the number of citizens over the age of 65 is now in the hundreds of millions, and according to estimates by the National Institute on Ageing, is set to surpass 300 million by 2050. Accordingly, there's a huge opportunity for a new form of healthcare to take hold in China, and Tunstall, along with our international partners, is leading that charge.
We sat down with Tunstall Australasia's Managing Director, Lyn Davies, to discuss this exciting new venture.
Tunstall's operations in China
Lyn, along with Tunstall Group's Chief Information Officer, Geoff Feakes, recently travelled to China in order to continue moving our latest project along. The trip was a resounding success, securing multiple contracts along the way, working with our partner Revlis to set up two 24-hour monitoring centres in China. Tunstall's role in this project is to provide consulting services and a division within the centres to look after telehealth and clinical services.
One of the most important aspects of the venture that Lyn highlights is the strong bond between Tunstall and Revlis, which has been built up over the years since first crossing paths in 2006. Like Tunstall, Revlis has a storied history in the healthcare sector, and felt that a service was required in China to provide assistance while keeping people out of hospitals. After seeing the work that Tunstall has been doing in Australia and New Zealand, they reached out to us and we're very excited to be on board.
"People are looking for ideas, and they're looking for ways to help more people, more efficiently."
Aged care in China
While the basics of aged care may be similar throughout the world, there are a few interesting factors that make China unique. Connected care and connected health may not yet be widely established, but in Lyn's words, it's clear that "people are looking for ideas, and they're looking for ways to help more people, more efficiently." This is reflected by the fact that the Chinese Academy of Science has approached Tunstall to develop a framework that addresses some of China's aged care concerns.
As global leaders in the industry, as well as the highest quality service provider throughout the world, Tunstall is proud to be involved in new ventures like this one, and to bring the best possible care to emerging markets. For more information, get in touch with Tunstall today.