An overview of Tunstall's Exclusive Executive Dinner
October 18, 2016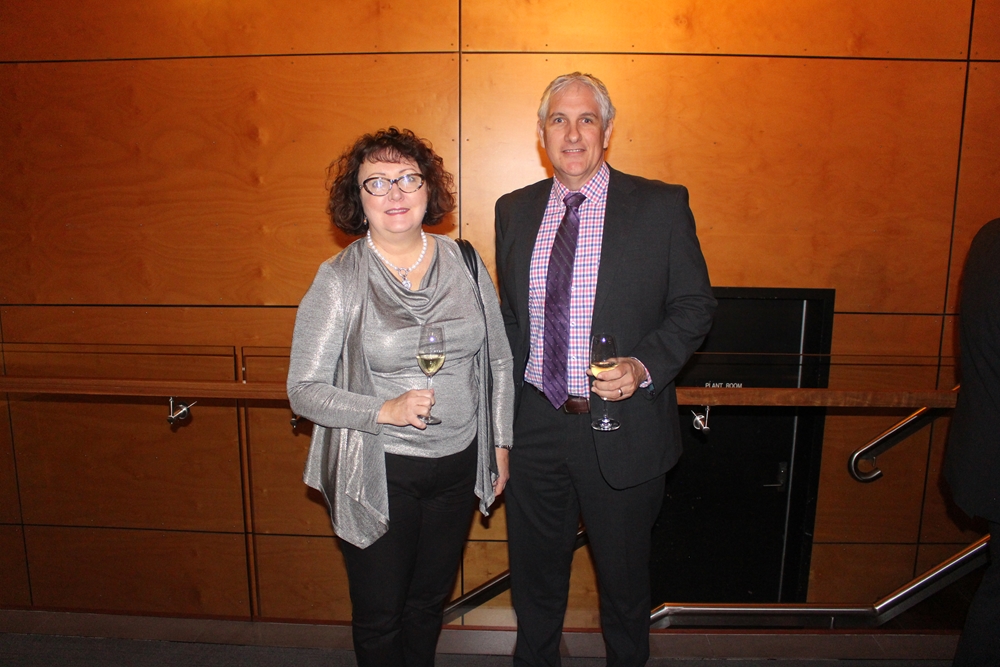 This year we hosted Tunstall's Exclusive Executive Dinner – an event that brought healthcare industry executives together to discuss global trends in connected healthcare delivery. Facilitated by industry expert and Tunstall Healthcare's Group Chief Information Officer Geoff Feakes, attendees delved into thought-provoking discussion, sharing insights and experiences regarding the latest connected healthcare trends.
For instance, a recent report released by the Commonwealth Scientific and Industrial Research Organisation (CSIRO) explained that this year we've really seen some positive advancements in the digital healthcare industry. We're talking billions of dollars' worth of savings in avoidable hospital admissions, reduced bed days, and fewer demands on primary care. And when money isn't being spent in these areas, it can instead be focused elsewhere on medical research, innovation and skills for the future.
With all this going on, you can bet the room was abuzz with activity. We caught up with Geoff Feakes for a short Q&A to share the highlights of the event with you.
Q: You asked, "Connected healthcare services are being transformed: What opportunities or challenges do you think these changes create for your organisation, consumers and clients?" What were some of the insights on global trends in connected healthcare delivery discussed?
A: We discussed many new opportunities and challenges for connected healthcare that night.
With the rapid development of technologies, innovation is, of course, a major opportunity within the industry, but we need to ensure these new innovations serve a purpose and meet the needs of our clients. Another present opportunity is enabling tailored care models to facilitate different health conditions and client needs.
I think the most important key takeaway from the night was our discussion on the ageing populations of many countries, and how this provides us with the chance to create a national connected healthcare model and showcase this to the world as a viable alternative for supporting aged care.
Q: Next, you proposed, "How can emergent technologies such as Internet of Things (IoT), Smart Homes, Cloud and Big Data reconcile with regulated healthcare services?" So what are some of the biggest challenges you and other industry leaders are facing within the Australian healthcare landscape?
A: There's no denying it, one of the biggest challenges our industry faces is money. We need the funding to support the provision of new technology, it is absolutely vital to nurturing our innovations.
You see, we have a good idea of what we can do to improve healthcare solutions. Here's what we know: no two individuals and their healthcare solutions are identical. As such, the technology that we come up with in response needs to be able to be tailored to suit the individual. Right now, not all technology is suitable to meet this concern.
Our next step involves educating clients to use the technology they already have to best suit their need. However, this requires support from many sources, not just the provider or care service facility. So as you can see, it really all comes down to the need for more funding.
Another necessity for our industry is standards and regulations to ensure the appropriate controls are in place to support our clients, as well as ensuring information privacy and data security, as our clients are often vulnerable and it's our duty of care to safeguard their details and private information.
Q: Your third point revolved around where connected healthcare is headed next. What are some of the key takeaways or predictions you gathered from this event and how will you work to address them?
A: It's all about connectivity these days. As digital healthcare becomes more widely available, our hope is that more clients will see it becoming important to their care needs. Younger clients already embrace technology in their daily lives, so this as an opportunity to aid in driving change for our older clients. This change starts with the way we deliver services today and expands even more so down the road.
In the future, we see more customised resources – services enabling more directed care, that are also tailored to the individual, are critical. We'll work to address this by analysing the ways we can use technology to deliver more directed care for our clients. It's a work in progress, but we're headed in the right direction.
Q: What were some of the key takeaways from the overall discussion?
Information privacy and security is extremely crucial.
A: During our provocative discussions we addressed a number of key opportunities and challenges that connected healthcare creates, highlighting three key themes of enabling access, producing cost-effective models and developing relevant technology.
Here's the full picture: Not all technology is suitable for all people, though as some of our clients are embracing new technology with vigour, our hope is that they will be able to help others who need more support. As such, families and support networks are needed to step up to assist our clients.
The requirement for industry standards is as important as ever – if not more – to ensure we are providing the right service to our clients.
We also have a lot of responsibility as innovators – information privacy and security is extremely crucial in today's technology and is at the forefront of all our advancements.
Q: Let's wrap up, overall, how was the success of the evening?
A: The event welcomed diversity, and as such brought different people from a range of backgrounds together to share ideas and thoughts. Of course, this was all shared in a very nice venue which aided to the atmosphere that featured positive and open sharing of information. The results were a well-rounded and thoughtful discussion. From here, our next steps are to continue to engage and collaborate with industry and consumers, working towards diminishing the barriers we raised during our discussions and increasing the uptake of appropriate and relevant connected health services.
I also want to give a quick thanks to our friends behind the scenes, as the evening was extremely well organised by the absolutely brilliant Tunstall marketing team – well done!
We look forward to continuing these conversations in the future. Want to get involved? To arrange a meeting with a Tunstall representative to discuss connected healthcare delivery and solutions, please contact Tunstall's friendly customer service team on 1800 603 377 or at info@tunstallhealthcare.com.au.