What does the future hold for carers in Australia?
September 25, 2015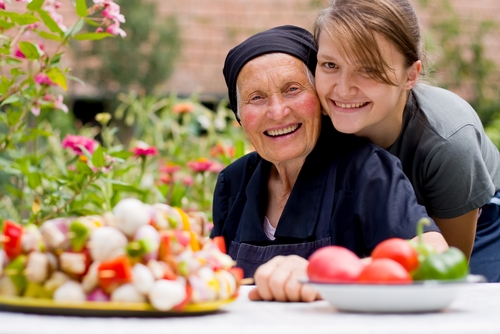 Australia's carers form a vital part of the health system. In fact, were you to replace every individual caregiver across the nation with a paid government employee, it would cost the taxpayer upward of $60.3 billion, or in other words, 60 per cent of the current health care and social work industries worth, according to Deloitte Access Economics.
This is because one in eight Australians is currently acting as an informal carer, 825,000 of which as a primary carer – meaning that they are the main provider of support for an older individual, or someone with a disability, addiction or other chronic condition.
Though you may think this a very high figure, it's actually lower than it once was. Let's look to the future of Australian care needs, and why connected care solutions and digital health monitoring systems could be more important than ever in the coming years.
Why we have less carers
There are two factors coming into play in 2015 that could be a problem for the health care sector in the not-too-distant future.
The first is that which we have already begun to discuss: a reduction in carers across the nation. Indeed, though 2.86 million people are in the role right now, this is 10,000 less than 2010's figures. Deloitte stated that it believes one reason there are less carers is that many more of us are now choosing not to look after our family and friends, where we may have done so in the past.
Similarly, the numbers can also be attributed to the role women play in home health care. Where once it may have been normal for a woman to quit her job to look after, say, an elderly parent, more and more people between 25-64 are choosing to remain in their employment instead (though women still represent the largest demographic of carer).
The future of caregiving in Australia
The second troubling aspect of Deloitte's statistics is the fact that Australia has an ageing population.
According to the Australian government's Productivity Commission, our total population is expected to rise from 23 million (current figure) to 38 million by 2060. This coincides with a growth in the over 75 years age bracket, which will see a rise of 4 million (taking it from 6.4 per cent to 14.4 per cent of the nation).
This is good news, as it shows that we are living longer, healthier lives. Research by McCrindle suggests the average life expectancy at birth in 2020 will be up to 84, which is significantly higher than the Australian Bureau of Statistics' data from just 20 years ago.
However, with more elderly comes a need for more carers, as Deloitte has shown. By the same year (2020), there will likely be a need for more than double the amount of carers Australia will actually have.
Future solutions for carers
One solution for growing carer needs could be that more people over the age of 65 take on the role, as they will likely be healthier than previous generations were at the same age. However, another solution could be an increase in adopting assistive technology into the household.
Already there is a variety of connected care solutions available to assist carers in looking after their friends and family members, such as Tunstall Healthcare's product range. To use an example, installing the Liberty300 medical alarm in your household, and giving your friend or family member a special pendant to wear, will allow them to quickly and easily contact our 24-hour emergency response centre with just the push of a button. This means you can feel more at ease when you are not around, as your loved one still has immediate help at hand.
If you want to future-proof your household's care needs, contact Tunstall today to find out more about our digital health products.